All Rated Podcast Sources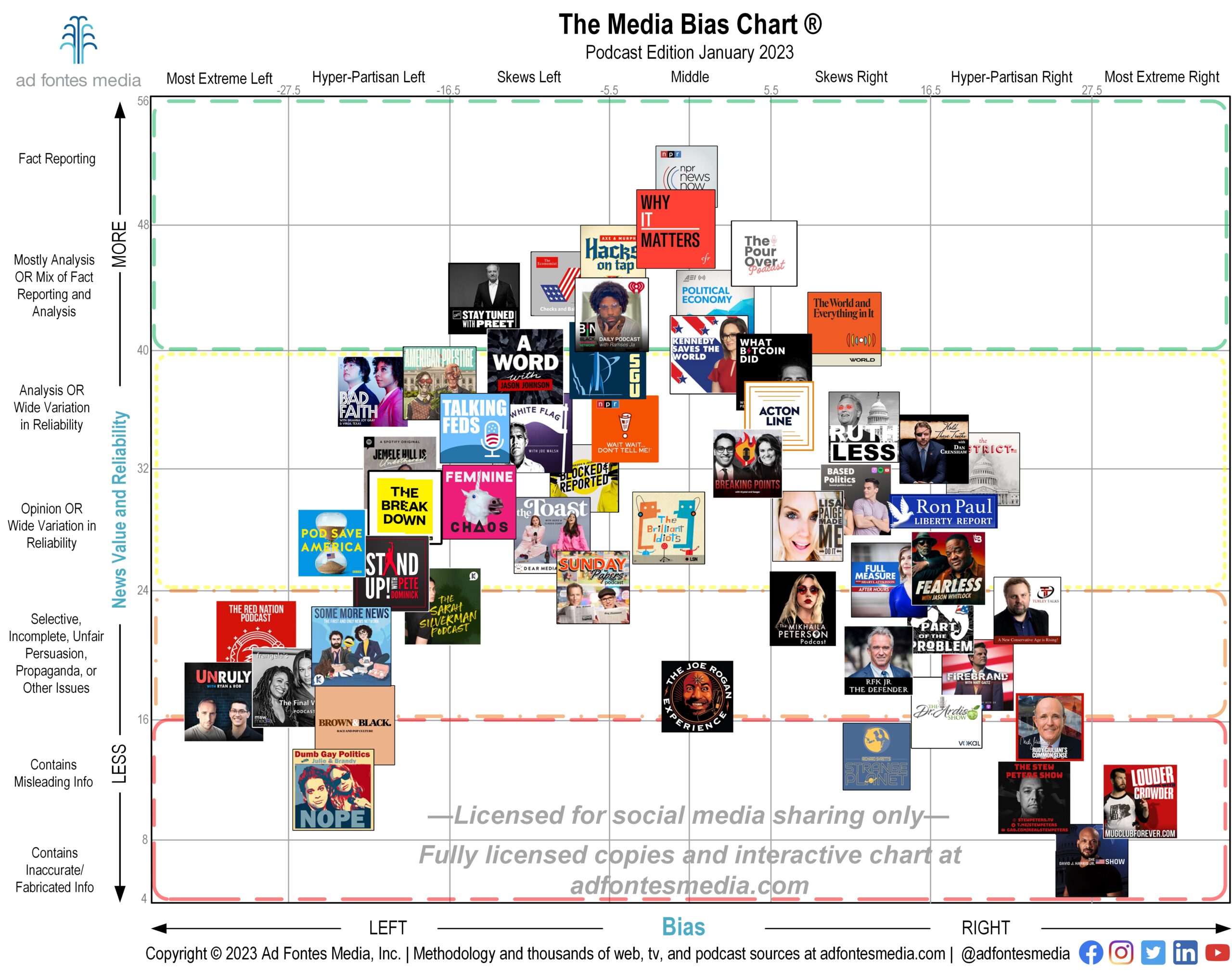 All Rated Podcast Sources
1A
5 Things
5-4 Pod
7:31 AM
ABC News Update
Abe Lincoln's Top Hat
Action Unwind
Acton Line
The Adam Corolla Show
Advisory Opinions
Against the Grain
The Al Franken Podcast
All the Presidents' Lawyers
Amarica's Constitution
America: Changed Forever
America Dissected
America First with Sebastian Gorka
American Party Podcast
American Prestige
The American Story Podcast
Americano
Americast
Amicus with Dahlia Lithwick
The Andrew Klavan Show
Apple News Today
The Argument
Armchair Expert with Dax Shepard
Arms Control Wonk Podcast
Armstrong & Getty On Demand
As It Happens with Carol Off and Chris Howden
The Axe Files with David Axelrod
Axois Re:Cap
Axios Today
The Ayaan Hirsi Ali Podcast
Babbage from The Economist
Bad Faith
Banished
Bannon's War Room
Beg to Differ with Mona Charen
The Ben Domenech Podcast
The Ben Ferguson Podcast
The Ben Shapiro Show
Best of the Left
Big Tech
Bill O'Reilly's No Spin News and Analysis
The Black Information Network Daily
Blocked and Reported
Bloggingheads.tv: The Glenn Show
Bloomberg Businessweek Podcast
Bloomberg Law Podcast
Blunt Force Truth
The Bob Cesca Show
The Bookmonger
Braver Angels Podcast
The Breakdown with NLW
The Breakdown with Shaun King
The Breakfast Club
Breaking Points with Krystal and Saagar
The Breitbart News Daily Podcast
Bret Baier's All-Star Panel
Bret Weinstein – DarkHorse Podcast
Brian Kilmeade Show
The Briefing
Briefly with OZY
The Brilliant Idiots
The Brookings Cafeteria
The Brown Girls Guide to Politics
Buck Sexton's First Thoughts
The Bulwark Podcast
Business Casual Podcast
BuzzFeed Daily
Candace
Can't Cancel Rob Smith
Cape Up with Jonathan Capehart
Cases and Controversies
Cato Daily Podcast
CBC News At Issue
The CBS Mornings Podcast
CBS This Morning – News on the Go
The Chad Prather Show
Chapo Trap House
The Charlie Kirk Show
Cheat Sheet Podcast from The Daily Beast
Checks and Balance from The Economist
Cheddar's Need2Know
Chicks on the Right Podcast
Chopper's Politics
The Chuck ToddCast: Meet the Press
Civics 101
The Clay Travis and Buck Sexton Show
Cleanup on Aisle 45 with AG and Andrew Torrez
Climate Cast
The Climate Pod
CNN 5 Things
CNN Political Briefing
Code Switch
Commentary Magazine Podcast
Conservative Daily Podcast
The Conservative Review with Daniel Horowitz
Consider This from NPR
Cool Stuff Ride Home
The Current Podcast
Cut the Bull
The Daily
The Daily Article
The Daily Beans
Daily News Briefing
The Daily Punch
The Daily Show with Trevor Noah: Ears Edition
Daily Tech Headlines
The Daily Zeitgeist
The Dallas Morning News – Daily News Roundup
The Dan Bongino Show
The Dana Show
Dark to Light with Frank & Beanz
The Debate
The Debrief with Major Garrett
Deconstructed
Deep Background with Noah Feldman
Deep Dish on Global Affairs
Deep State Radio
Delete Your Account Podcast
The Denison Forum Podcast
Dennis Prager Podcasts
The Dershow
The Devin Nunes Podcast
Diane Rehm: On My Mind
The Dinesh D'Souza Podcast
The Dishcast with Andrew Sullivan
The Dispatch Podcast
The District
District of Conservation
Dollar and Sense Podcast
The Dose
The Downballot
The Dr. Ardis Show
Duck Call Room
Dumpster Fire with Bridget Phetasy
The Economist Asks
The Economist Morning Briefing
EDIFY Podcast
The Editors
The Education Exchange
The Eric Metaxas Show
The Experiment
Eye on Veterans
Explain to Shane Podcast
The Ezra Klein Show
Fear and Malding
Fearless with Jason Whitlock
Federal Drive with Tom Temin
Federal Newscast
The Federalist Radio Hour
The Fifth Column
Firebrand with Matt Gaetz
First Thing with Kevin Manno
Five Minute News
FiveThirtyEight Politics
The Focus Group with Sarah Longwell
Forward with Andrew Yang
The Fourth Watch Podcast
Fox Across America with Jimmy Failla
Fox News Radio Newscast
Fox News Rundown
Frangela: The Final Word
Freakonomics Radio
Fred Hampton Leftists
Fresh Air
From the Bunker
Front Burner
FT News Briefing
Full Measure After Hours
Gaslit Nation
Getting Hammered
Girl and the Gov, The Podcast
The Gist
The Glenn Beck Program
Global News Podcast
The Good Fight with Yascha Mounk
Graham Allen's Dear America Podcast
The Great America Show with Lou Dobbs
GZERO World with Ian Bremmer
Haaretz Weekly
Hacks on Tap with David Axelrod and Mike Murphy
Hal Sparks Radio Podcast Megaworldwide
Hard Factor News
The Hartmann Reports
Health Ranger Report
Hell & High Water with John Heilemann
The Highwire with Del Bigtree
Hodgetwins
Hold These Truths with Dan Crenshaw
The Holy Post Podcast
Honestly with Bari Weiss
How to Save a Planet
Human Events Daily with Jack Posobiec
Hysteria
In the Bubble with Andy Slavitt
In the Thick
Independent Americans with Paul Rieckhoff
The Indicator from Planet Money
The Inquiry
Inside the Hive Podcast
The Intelligence
Intelligence Matters
Intelligence Squared US
Intercepted with Jeremy Scahill
The Interview
Into America
It's News to Us with Eddie & Jason
Jason in the House – The Jason Chaffetz Podcast
Jemele Hill is Unbothered
The Jesse Kelly Show
The Jimmy Dore Show
The Joe Rogan Experience
The Joe Scarborough Podcast
The John Fugelsang Podcast
John Solomon Reports
The Jordan B. Peterson Podcast
The Josh Marshall Podcast
Justice Matters with Glenn Kirscher
Kaleidoscope with Allison Keyes
Kasich and Klepper
Keep It
Kennedy Saves the World
Know Your Enemy
Krystal Kyle & Friends
The L.A. Report
The Lance Wallnau Show
The Larry Elder Show
The Larry Kudlow Show
The Lawfare Podcast
Left, Right & Center
Legal AF by MeidasTouch
Let's Find Common Ground
The Libertarian
The Lincoln Project
Lisa Paige Made Me Do It
Livin' the Bream Podcast
The Liz Wheeler Show
Lost Debate
Louder with Crowder
Lovett or Leave It
Majority 54
The Majority Report with Sam Seder
Make Me Smart with Kai and Molly
Making Sense with Sam Harris
Mark Reardon Show
The Mark Levin Show
Market Foolery
Marketplace
Marketplace Morning Report
Markets Daily Crypto Roundup
The Mary Trump Show
The Matt Walsh Show
The McCarthy Report
Mea Culpa with Michael Cohen
Media Buzzmeter
The Media Roundtable with Dan Granger
The Megyn Kelly Show
The MeidasTouch Podcast
The Mel K Show
The Michael Knowles Show
The Michael Savage Show
The Mikhaila Peterson Podcast
Minnesota Now
Minnesota Today
Moderate Rebels
Money Talks from The Economist
The Monica Crowley Podcast
Morning Announcements
Morning Wire
The Mother Jones Podcast
MPR News with Angela Davis
Mueller, She Wrote
National Affairs Podcast
The National Pulse
National Review's Radio Free California Podcast
The New Abnormal
The New Yorker: Politics and More
The New Yorker Radio Hour
The News & Why It Matters
News Items Podcast with John Ellis
NewsBusters Podcast
The Newsmax Daily with Rob Carson
The Newsworthy
The Niskanen Center's Science of Politics Podcast
Newt's World
No Agenda
No Lie with Brian Tyler Cohen
The Nomiki Show
NPR News Now
The NPR Politics Podcast
Offline with Jon Favreau
On Point
On the Media
On the Merits
On the Middle East with Andrew Parasiliti and Amberin Zaman
Opening Arguments
Opinion: Potomac Watch
Ordinary Equality
The Osterholm Update: COVID-19
Our America with Julian Castro
Outkick The Show with Clay Travis
Pantsuit Politics
Part of the Problem
Pat Gray Unleashed
PEOPLE Every Day
Pivot
Plain English with Derek Thompson
Planet Money
Playbook Deep Dive
Pod is a Woman
Pod Save America
Pod Save the People
Pod Save the World
Political Economy with James Pethokoukis
Political Gabfest
Politically Re-Active with W. Kamau Bell & Hair Kondabolu
Politico Dispatch
Politico Energy
Politico Global Insider
Politico Playback Daily Briefing
Politico's Pulse Check
Politicology
Politics War Room with James Carville & Al Hunt
The PoliticsGirl Podcast
Post Reports
Power Problems
The President's Inbox
Pro Politics with Zac McCrary
QAnon Anonymous
Quick Start Podcast
Quillette Podcast
Quorum Call
Radically Pragmatic, a podcast from the Progressive Policy Institute
Radiolab
Rational Security
Real Coffee with Scott Adams
The Real Story
Real Talk with Zuby
The Realignment
The Reason Interview with Nick Gillespie
The Reason Roundtable
Recode Daily
The Red Nation Podcast
Relatable with Allie Beth Stuckey
The Remnant
Reporters Notebook
Reveal
Richard Syrett's Strange Planet
Ricochet Podcast
The Right Side with Doug Billings
#RolandMartinUnfiltered
Ron Paul Liberty Report
Rough Translation
The Rubin Report
Rudy Giuliani's Common Sense
Rumble with Michael Moore
Ruthless
The Sara Carter Show
The Sarah Silverman Podcast
The Scott Horton Show
The Sean Hannity Show
SGT Report, The Propaganda Antidote
Sharon Says So
The Sheryl Attkisson Podcast
Short Wave
The Sinica Podcast
#SistersInLaw
The Skepticrat
The Skeptics Guide to the Universe
Skimm This
Slightly Offensive with Elijah Schaffer
Smartless
The Smerconish Podcast
Snacks Daily
The Socialist Program with Brian Becker
Some More News
The Soho Forum Debates
Sound On
Speak the Truth
Stand Up! with Pete Dominick
Start Here
Start Me Up with Kimberley A. Johnson
Stay Tuned with Preet
Stephanie Miller's Happy Hour
Steve Deace Show
The Stew Peters Show
Stories of our times
Stuff You Should Know
Sunday Papers
Sway
The Takeaway
The Takeout
Talking Feds
Talking Politics
Tangle Podcast
Tech News Briefing
Tech News Weekly
This American Life
Tim Pool Daily Show
The Times: Daily News from the L.A. Times
Today, Explained
Today in Focus
This Morning with Gordon Deal
Three Martini Lunch
TIME's The Brief
The Trey Gowdy Podcast
The Trish Regan Show
The Truth with Lisa Boothe
Turley Talks
Unchained Podcast
Uncommon Ground with Van Jones
Understanding Congress with Kevin Kosar
Undistracted with Brittany Packnett Cunningham
Unlocking Us with Brene Brown
UnPresidented: Creating Change that Empowers Resistance
The Unspeakable with Megan Daum
The Untold Story with Martha MacCallum
Up First
Useful Idiots
Verdict with Ted Cruz
VICE News Reports
The Victor Davis Hanson Podcast
Viewsroom
Vox Conversations
Wait Wait Don't Tell Me
Waiting on Reparations
Walk-Ins Welcome with Bridget Phetasy
Wall Street Breakfast
The Water Cooler with David Brody
The Waves
We the People
The Weeds
The Week on the Hill
The Weekly Reload Podcast
What a Day
What Bitcoin Did Podcast
What Goes Up
What Next
What the Hell is Going On?
What's News
White Flag with Joe Walsh
White Picket Fence
Why is This Happening? with Chris Hayes
Why It Matters
The Will Cain Podcast
With Friends Like These
A Word … with Jason Johnson
The World Ahead from The Economist
The World and Everything in It
The World: Latest Edition
World News Roundup
World News Roundup Late Edition
The World Next Week
The World This Hour with Tom Harrington
World Today
Worst Year Ever
WSJ: The Journal.
X22 Report
You and Me Both with Hillary Clinton
You Are Here
Your Money Briefing
"YOUR WELCOME" with Michael Malice
The ZDoggMD Show
Zedcast – The Tyler Zed Podcast
Zoomed in by MeidasTouch