Products and Services for Individuals
The Media Bias Chart
Our widely respected flagship Media Bias Chart and Interactive Media Bias Chart are the results of many hours of ongoing work by analysts from across the political spectrum following a careful methodology, along with our dedicated team of software and product developers. The latest version of each chart is publicly available for online reference, with downloads available by purchase or membership.
In addition to creating the Media Bias Chart, we've trained dozens of our analysts in our methodology, created our CART Media Analysis Platform for educators and students, and produced several popular webinar series.
Now, we're making our content analysis training and software platform available to lifelong learners!
Members at the News Nerd and News Nurturer levels gain access to SUMMA Essentials, our core course introducing our media analysis methodology. SUMMA Essentials is the companion curriculum for the CART media analysis platform, where users can rate news content using the same system our analysts use the create the Media Bias Chart.
Additionally, News Nerds and News Nurturers can register to attend live news rating workshops and lessons with Vanessa Otero, senior Ad Fontes Media Analysts, and other members supporting our mission to make news consumers smarter and news media better!
Our members make so much of our work possible and extend the reach of our mission to make news consumers smarter, and news media better.
We are grateful, and we strive to offer value to our members in return. Every level of membership offers unlimited downloads of all versions of our static Media Bias Chart, the ability to download PNG versions of any customized version of the Interactive Media Bias Chart, discounts on Ad Fontes Media merchandise, contributions to the Curriculum Access Fund for educators whose institutions lack budgets for media literacy curricula, and access to special events.
Explore membership levels here, and join us today!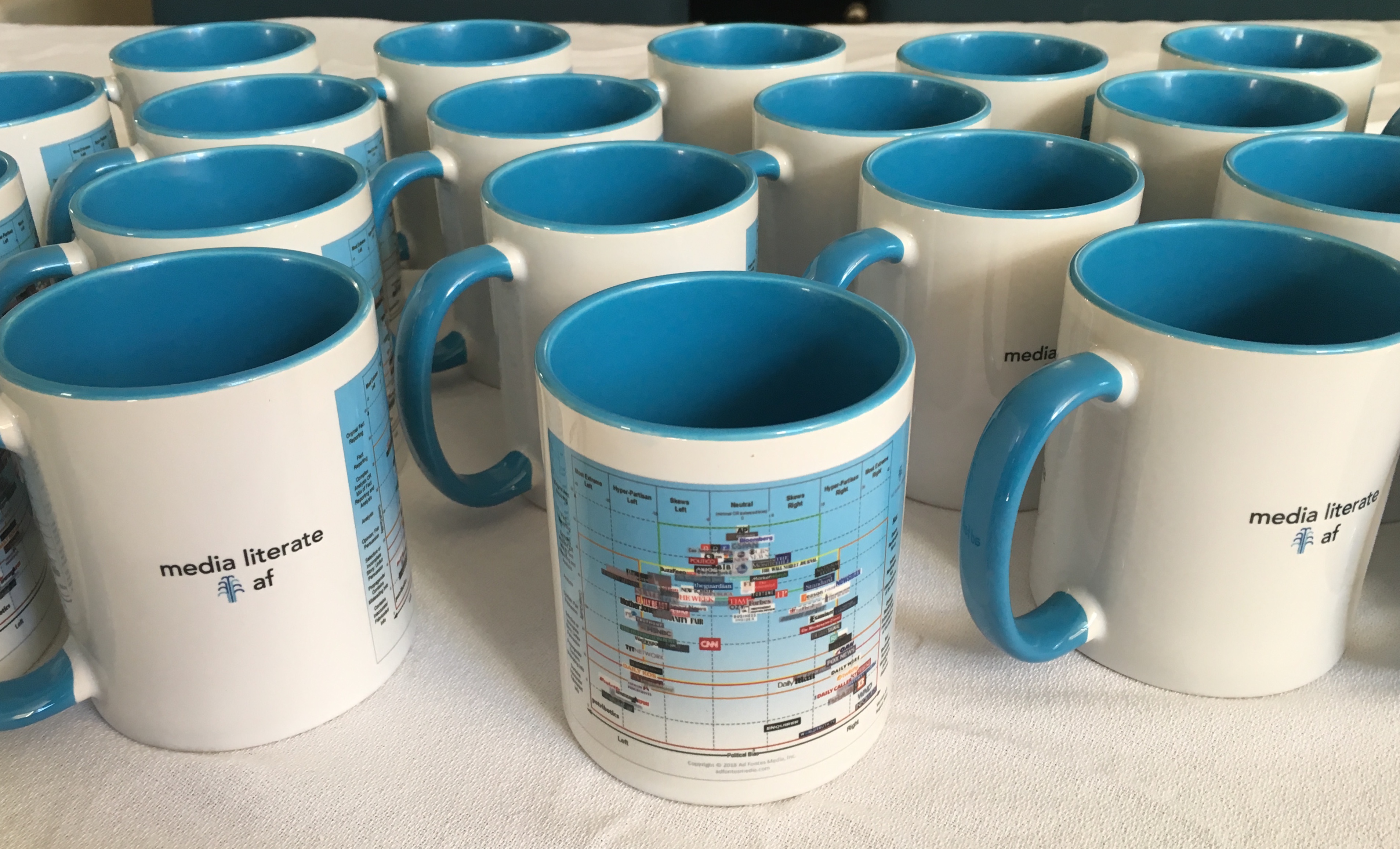 Find Media Bias Chart posters, mugs, t-shirts, stickers, and more at our online shop! Items are distinctive and fun, they make great gifts for the news lover in your life, and each purchase advances our work.