Until now, TV audiences and advertisers had little way of knowing if the news content they were exposed to when watching TV or promoting their brands was biased. This is an increasingly dire problem because of the substantial evidence that biased content plays a big role in media consumer polarization and is damaging to brands that appear next to it. Today, with the release of its New TV Reliability and Bias Ratings solution, Ad Fontes Media, the leader in media bias intelligence, provides a robust and actionable solution for all. The solution is integrated into Ad Fontes Media's Ad Apex solution suite, which was created to ensure easy access to the media bias intelligence needed to inform smart media planning and buying decisions across all digital channels.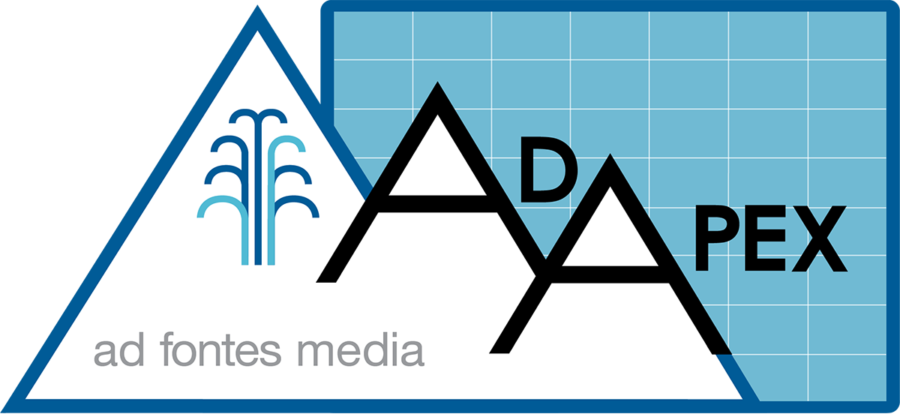 At its core, Ad Fontes Media's new TV Reliability and Bias Ratings solution provides audiences and advertisers with a way to assess the reliability and bias of over 200 individual TV and video news programs across network, cable, CTV and other video platforms. Ad Fontes Media is currently the only company that rates both linear and CTV content across multiple platforms based on both reliability and bias. Its ratings also drill down to the show-level because different shows on the same network can have drastically different ratings for reliability and bias.
"Armed with this intelligence, audiences and advertisers now have exactly what they need to decide for themselves whether or not the TV content they are exposed to aligns with their values and preferences," said Ad Fontes founder and CEO, Vanessa Otero. "We believe advertisers have a basic responsibility to consider their Misinformation and Bias Impact (MBI) on society–a responsibility to make sure that at a minimum, their ad dollars aren't supporting false or extreme polarizing content."
According to former CBS Television President and Ad Fontes Media advisory board member Elizabeth Tumulty, "Sadly we have entered an era in which responsible media is no longer the norm. Media reliability and bias ratings provide the critical intelligence consumers and advertisers need to make informed decisions. Advertisers choose to promote their brand within content whose audience is similar to the audience they're targeting. Personally speaking, when a product or brand chooses to advertise in content which falls into the less reliable and/or more biased segments on Ad Fontes Media TV Reliability chart, I know that product or brand isn't for me. Instead I will purchase products and brands that advertise within more reliable, less biased TV news programming."
Ad Fontes Media is a public benefit corporation that Otero founded to make news consumers smarter and news media better. The reliability and bias methodology that informs the company's solutions. As such, consumers and brands that access the company's ratings can rest assured that the content to which they are exposed can be trusted.
Ad Fontes Media's Ad Apex solution suite is constantly being enhanced to benefit media stakeholders. Earlier this year, Ad Fontes Media added its Podcast Reliability and Bias Rating solution to Ad Apex. Prior to the release, the podcast environment, far less regulated than other media environments, was a wild west in terms of reliable and biased content. Not surprisingly, a lot of disinformation and urban myths can be traced back to the medium.
Tumulty said, "The addition of TV reliability and bias ratings to Ad Apex is of great benefit to the biggest stakeholders, media audiences and advertisers because it eliminates doubt around how reliable or biased TV news, analysis and opinion shows are at any given time. In today's polarized news environment, this is very important."
Part of the problem, Otero said, is, "So many news publishers say they have premium content and engaged audiences, but that doesn't tell you anything about the content's reliability or bias. And, at a practical level, advertisers simply don't have time to screen all that content and keep on top of changes and brand safety challenges in the news landscape. Our solutions make reliability and bias very easy to assess — eliminating uncertainty, fear and doubt."
With Ad Fontes Media's TV Reliability and News solution, advertisers can now differentiate between reliable, fair-minded TV and video journalism and other content that can get them in trouble with their brand stakeholders.
Tumulty explained, "Brand trust and brand loyalty is important to advertisers. Those ad buyers that continue to purchase the same networks they've purchased for years need to look at today's atmosphere in which they're placing advertising. They'll likely be quite surprised and could be posing significant risk by exposing their brands within unreliable and biased content."
For more information on Ad Fontes Media or Ad Apex TV Reliability and Bias Ratings solution, please contact Crista Bailey at crista@adfontesmedia.com.
About Ad Fontes Media
Ad Fontes Media is the media bias intelligence leader and producer of The Media Bias Chart® which rates media sources in terms of political bias and reliability. The company was founded by patent attorney Vanessa Otero with the goal of combating political polarization. In 2021, Ad Fontes Media launched its flagship Ad ApexTM solutions suite, a family of integrated media bias intelligence solutions. Ad ApexTM allows Ad Fontes Media's app, brand, media and media technology partners to leverage its comprehensive news source ratings so they can realtime engage them in media planning, in support of their brand purpose and values.