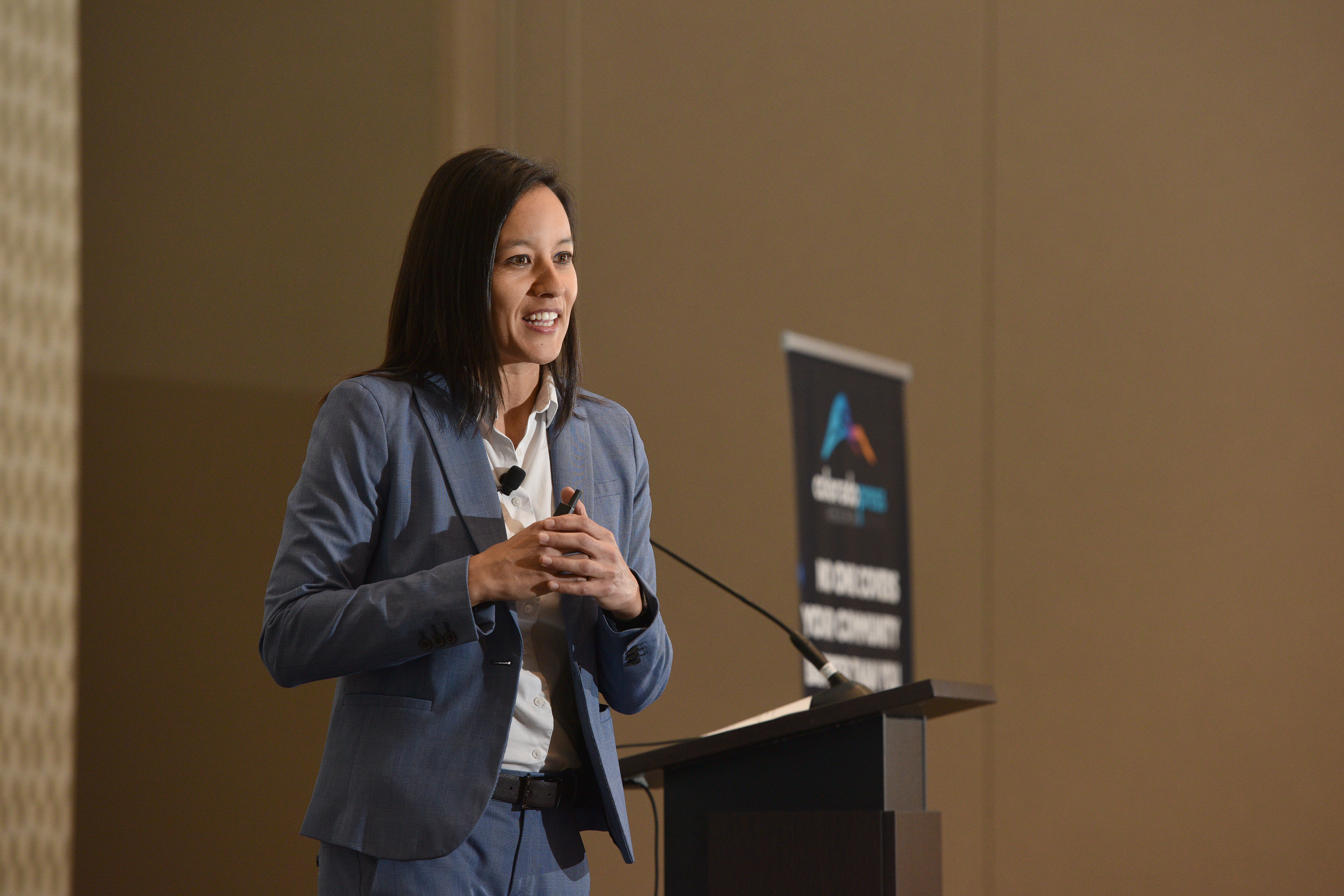 Vanessa Otero is the Founder of Ad Fontes Media and the creator of the Media Bias Chart. She is an experienced public speaker who enjoys delivering talks about news literacy and the importance of recognizing bias and reliability in the news we consume every day.
Vanessa is available for one-on-one interviews, podcasts, panel discussions, and lectures to speak with audiences about a range of topics relating to news literacy. These topics include, but are not limited to:
News literacy as a skill: What is it, and why do we need it?
Using the Media Bias Chart to teach news literacy for beginner, intermediate, and advanced learners
Bias and Reliability: Why it is helpful to frame the discussion about news literacy in two dimensions
The methodology of analyzing news articles and their sources: Measuring bias and reliability
KUNC & NPR Town Hall: Vanessa Otero speaks with NPR Public Editor Elizabeth Jensen and KUNC Colorado Edition Host Erin O'Toole
Vanessa Otero is a gifted speaker and a thoughtful intellectual. Her presentation on the Media Bias Chart at the University of Maryland School of Law was eye-opening, and her framework enables both scholars and policymakers alike to devise plans to deal with unreliable news sources that are all too pervasive in today's society.
Vanessa's Media Bias Chart has significantly greater impact when explained in her compelling presentation. A must see in a time of such great political divide and a desperate need for critical thinking when interpreting the news.
Request a speaking engagement:
Previous speaking engagements: