Ad Fontes Media founder and CEO Vanessa Otero and Chief Strategy Officer Lou Paskalis were panelists on Tuesday at Nexstar Media Group's The NEXT Series in New York City. The focus of the inaugural symposium was "The Power of News: Growing Brands and Serving Communities" for the media and advertising community.

The event featured thought leaders in media, including George Will, John Battelle, Chris Cuomo and Rishad Tobaccowala, who shared their perspectives on the past, present, and future of media and how advertisers can shape that future.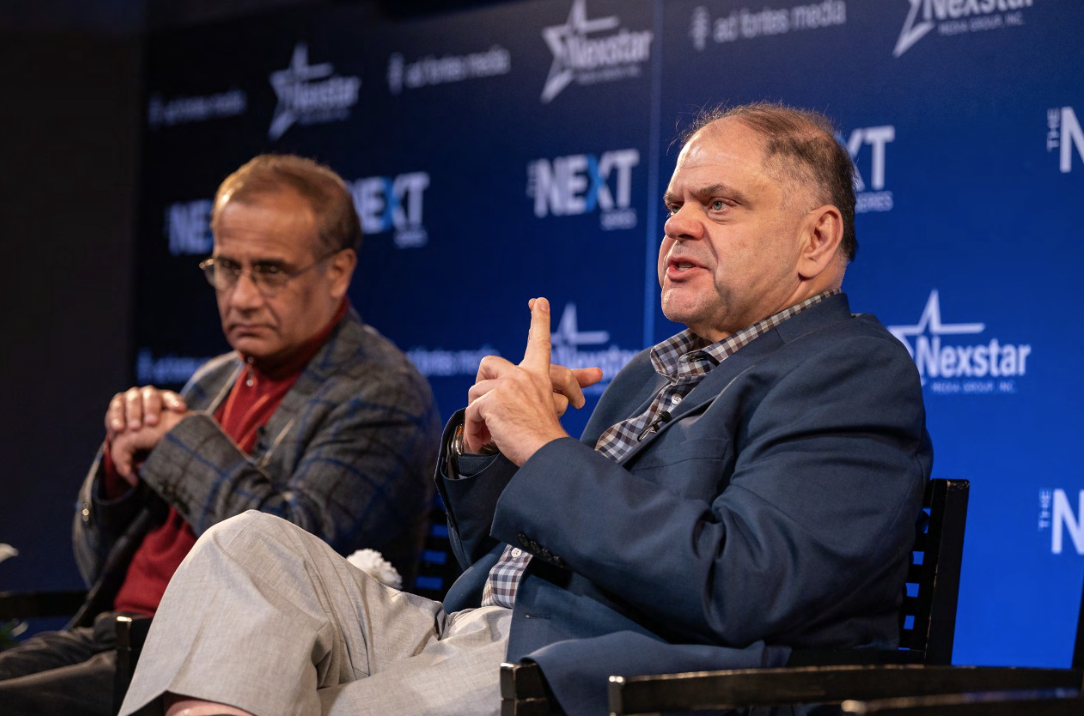 "I'm always proud to align with journalism outlets in their missions to responsibly inform the public, so I was thrilled to deliver Ad Fontes Media's message, along with CSO Lou Paskalis" Otero said.
Marketers have the power to reduce societal polarization, she said. How?

"Well, their ad dollars incentivize the existence of content. Advertisers don't just 'reach their audiences.' Advertisers sponsor the very mediums through which their ads reach their audiences.  
"When they sponsor divisive, enraging content, they incentivize its existence. When they sponsor informative, nuanced, and balanced content, they incentivize its existence."

Otero said brands have been avoiding sponsoring news content in the last eight to 10 years because of "brand safety" concerns. 
"But there is no data to support the notion that consumers view brands negatively when they advertise in high-quality, reliable, low-bias news. Brands could actually shift how polarizing our news landscape is by shifting their dollars toward good journalism."
Otero said she was grateful for the opportunity to contribute her perspective on the connection between unbiased news and influential brands.
Want to keep up on all of the amazing work by Ad Fontes Media? Subscribe to our free weekly email newsletter!