Each week, Ad Fontes Media chooses a widely covered trending news topic to share insight into how our analysts rank news coverage for the Media Bias Chart®. This week we looked at coverage of former President Trump and 18 co-defendants as they were booked in the criminal case against them for their alleged efforts to subvert the 2020 election in Georgia.
Out of the four arrests that he has had this year, it was the first in which Trump had a booking photograph taken — a mug shot. Another first is that one of the 13 counts on which he is being charged is through the Racketeer Influenced and Corrupt Organizations (RICO) "mobster statute" that was enacted in 1970 to allow the prosecution of organized crime.
For the Topic of the Week, we select six articles reporting on the same story from different outlets to show how each treated the subject differently. Since these articles were selected for the Starter set, they follow some stricter guidelines than the articles we curate for the Advanced set. The articles chosen for the Starter set are shorter, at a slightly easier reading level, avoid topics that are more challenging to talk about with younger students, and lack curse words.
Once we choose a set of articles, a pod of analysts with diverse political perspectives (one right leaning, one center, and one left leaning) read each article and use Ad Fontes Media's content analysis methodology to determine its bias and reliability. These ratings inform the articles' placement on that week's special Media Bias Chart.
The two least-biased articles this week were from the Philadelphia-based Axios, "Trump released following arrest in Georgia," and the worldwide news organization Reuters, "Trump's mug shot released after booking at Georgia jail on election charges." Both of these articles featured minimal bias and were determined to be in the fact reporting and analysis range for reliability. 
The articles rated as left leaning were from Salon, "'Can't afford a $200K bond?': Lawyers question why 'billionaire' Trump needed help of bail bondsman," and Business Insider, "Trump's mugshot is a masterclass in capitalizing on one's supervillain era." The articles rated as right leaning were from Breitbart, "'Got What They Wanted': Donald Trump's Iconic Mugshot Lands Front Page of Newspapers," and The Gateway Pundit, "HERE IT IS: 'NEVER SURRENDER!' – President Trump Drops EPIC Campaign Merch Featuring Historic Mugshot – ORDER HERE."
The Breitbart and Salon articles were almost mirror images of one another on opposite sides of the bias spectrum; the Breitbart article scored 7 for bias (skews right) and 37 for reliability (mostly analysis), and the Salon article was -6 for bias (skews left) and 35 for reliability (also mostly analysis). They split the telling of the tale mostly down party lines, with Breitbart praising Trump's mugshot as "instantly iconic" while Salon pontificated on why a billionaire needed help from a Georgia bonding company to afford bail. 
The real fire came from the Business Insider and Gateway Pundit articles: They scored -12 for bias and 29 for reliability and 26 for bias and 13 for reliability, respectively. The Business Insider article bypasses the TikTok trend of "entering your villain era" advice and heads directly to the "supervillain era."
Business Insider waxed poetic, describing the "artful pouf" of Trump's hair, the "refreshed, orange tan of his skin [that] popped against the drab gray walls of the jail," and said his outfit consisted of "a blue suit with a white shirt and a red tie, perhaps predicting that this photo might be used on flag-themed campaign merch." They made fun of the angle of his face in the photo, "chin was tilted downwards… in a time-tested tactic to disappear double chins and make one's face appear smaller," and ripped his first post back on X, formerly Twitter, since 2021 with "C'mon, man — Serif font in all caps? On a white background? Graphic design is clearly not his passion." The glee is rampant in this article, and the bias is easy to grasp. Never does it wander far from its title. Supervillain indeed.
The Gateway Pundit article garnered the most extreme scores of this week's set. Its bias score was hyper-partisan right (beyond the median policies of current elected officials of the Republican party) and contains misleading information, dropping its reliability score quite low. This article called the booking a "lawless assault on America" and goes so far as to say, "This is outrageous. These Deep State criminals — in order to cover up their own crimes against the United States and rig another election — are trying to put Trump away for life because he spoke out against the stolen election." This last point has been contradicted by a number of sources, and this Politico article summed it up: "In both state and federal courts, judges have wide latitude in sentencing. None of the crimes Trump has been charged with carry a mandatory minimum sentence, and defendants with no prior criminal record — a status that, at least for now, applies to Trump — rarely receive the maximum."
This is another fine example of the "boogeyman" concept discussed in a previous blog. "Boogeyman" refers to people or groups that may or may not exist but whose names are invoked to incite fear, anger, or loathing among a certain audience. These could be real people or groups that have committed bad acts and evolve into "boogeymen" when their names are used as abstractions of these acts. It is an example of "language" bias — a subfactor our analysts use when rating articles for overall bias. In addition to the inflammatory verbiage, this article does not take any time to explain the sentiments contained within, leaving the reader to fill in the gaps alone.
Where does that leave us? Can we find a news source that is minimally biased and reliable? The short answer is both no and yes. No, because the news is still mostly investigated and reported by humans, who are biased, even if there are mitigating factors (like proofreaders and editors) in place; yes, because it is possible to gain an understanding of media literacy and critical thinking and apply it to understanding the news.
Take a look at the chart. Look at the source pages where we break down the bias and reliability of individual outlets. Laterally read to compare how different news outlets treat the same story. Use common sense. And tune in next week for another exciting edition of the TOTW blog!
If you want to stay informed of our work, join our email list!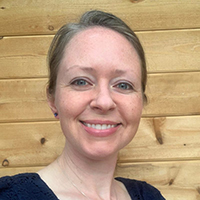 Sara Webb is a cybersecurity consultant and former high school librarian from Philadelphia, PA. She holds an M.S. in Informatics and an M. Ed in School Library and Information Technology, and has been a media literacy educator for over a decade. Sara started with Ad Fontes Media in July 2020 as a Media Analyst, and she currently continues in that role and as in-house Media Literacy Specialist. When not engrossed in media literacy projects, Sara can be found at the barn with her ex-racehorse Homer, or training her corgis for dog agility competitions.